Welcome to Ankle and Foot Physicians and Surgeons PLLC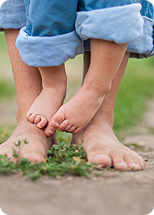 We are conveniently located south of Mill Plain Boulevard on 117th Avenue, in Vancouver, Washington in Pacific Crest Plaza and serve patients from the entire Portland Metropolitan Area.
We treat the entire family; young or old and are committed to caring for those of all activity levels from the weekend warrior to the professional athlete. We approach all conditions with compassion and care whether they require conservative or surgical management. Our ultimate goal is to provide you with comfort and relief.
Many systemic diseases (such as diabetes, vascular disease, and more) are known to manifest themselves first in the feet, we feel regular exams are an important part of your annual care program.